Make Every Social Interaction Meaningful and Achieve Your Brands Goals
When I first jumped on Instagram in late 2015, I didn't have a clue what I was doing, like many others starting out. I was going around in circles, over and over again. This only led me to a dead-end; most of the information I came across contained more questions than answers, nothing really concrete.

During my research, I found most Instagram books especially some of the ones on Amazon; are written by people who have never even used Instagram.
You know the stuff? "Use all the top hashtags, post regularly, like posts, blah blah blah…"

I've enjoyed some perks of Instagram such as being invited to exclusive private events, just from networking on the platform and sharing content. Overall, just using Instagram the conventional way works to an extent but sometimes the extra push is needed — things I wish I'd known when I started.

I released my book in 2018 to Amazon, and since then it has become one of the most sought after guides for Instagram growth.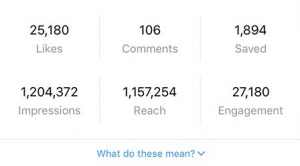 This is why I wrote this book in the first place, to help you navigate this complicated and exciting medium called Instagram.

Now through Social Ripe, I am sharing an exclusive exerpt which will help you to grow your Instagram immensley!